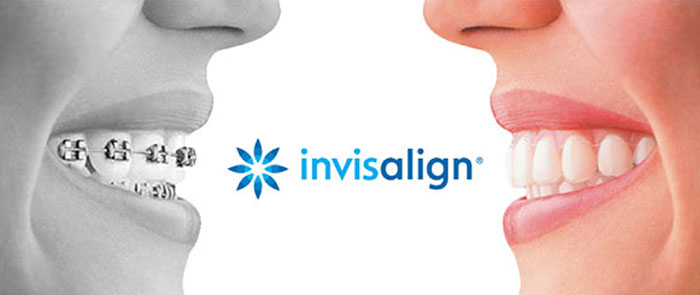 Since its arrival in 1999, Invisalign has revolutionised the world of orthodontic treatment. It has made it possible to straighten the teeth of patients who prefer not to wear a fixed brace.
Invisalign straightens the teeth using a series of removable transparent aligners. The aligners are inconspicuous, in fact they are sometimes called "invisible braces", and have the additional advantage of being removable on occasions when wearing a brace would be inconvenient.
Celebrity Invisalign wearers have included actors Tom Cruise and Holly Willoughby, comedian Russell Brand and BBC and Radio 2 presenter Chris Evans.
Although it may not be appropriate for severe cases, a patient can expect results comparable to conventional braces whose teeth are mild or moderate. Invisalign aligners are not normally advised if you require extractions however Dr Doherty has undertaken a small number of cases which required extractions with excellent results.
In addition to her dental and orthodontic training Dr Doherty has been trained by Invisalign to carry out their treatments. She is a recommended practitioner on their website.
At your initial private consultation, Dr Doherty will advise you on the suitability of Invisalign treatment in achieving the results you desire. Invisalign treatment is not usually recommended for younger patients, however there is now a Teen product offered by Invisalign.
Fees for Invisalign
We often receive enquiries about the cost of Invisalign treatment: Invisalign is only available privately. For adults it will usually cost from £3,000 for mild cases up to £4,500 for Full Invisalign products.
---
Contact us